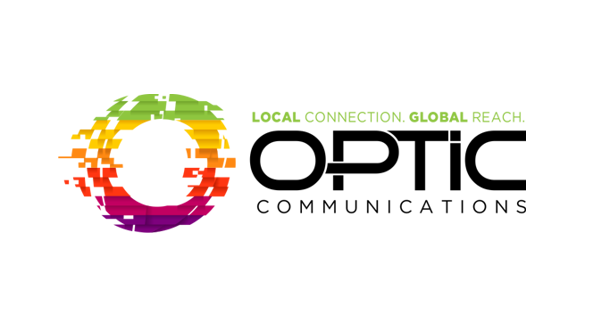 Columbus Telephone Company subsidiary Optic Communications is now an award-winning brand. The company was recently recognized by NTCA – The Rural Broadband Association for the Optic brand and image. Launched in 2014, Optic Communications is the consumer-facing brand that is expanding CTC's fiber network regionally.
"A lot of work by many people has gone into making the Optic brand successful and meaningful. This sort of recognition validates the work," stated Optic Communications Marketing Manager Nick Saporito.
Optic has taken a "clean slate" approach to marketing CTC's services with the goal of bringing a start-up like brand to an organization that's over a century old. CTC recognizes that in order to evolve as an organization, so too must its marketing efforts. Optic's creative has been developed by Neosho, MO based Hobart Design Group. CTC has a long-standing, successful relationship with the firm.
The NTCA is an industry association for small, rural telecommunications companies such as CTC. Representing over 900 companies, the organization serves as a leading voice for telecommunications.